In September 2020, I gave my first extra-curricular class in musical awakening for kindergarten and primary school pupils.
I loved it! I still work with several crèches in the Tarentaise, as well as with the Canton of Aime Espace Associative.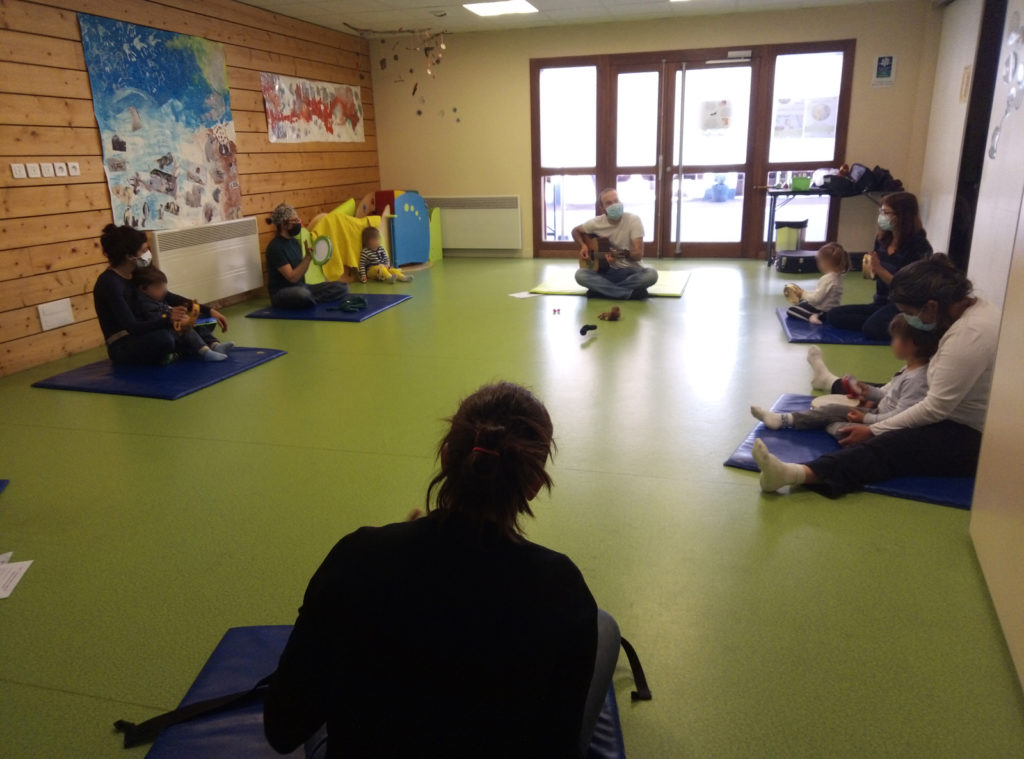 Whilst I am now independently expanding my repertoire, I have learned a huge amount from animating groups with those who are professionals in working with young children.
Since 2021, I have offered musical animation for EHPAD residents. These sessions are mainly about sharing, conviviality and offering a musical escape.
Workshops start, for example, with a well-known song that we sing together. Next, we listen to a famous theme (Handel's Sarabande, or Beethoven's Hymn to Joy) and residents are invited to share their thoughts.
Then, we use what is to hand (metal or wooden spoons and cups) or claves, to practice rhythm and, finally, we use musical instruments (bells, metallophones) to play the main theme.
For all further information